Abortion is the act of ending a pregnancy by using medical pills or surgery. There are two types of abortion: Medical Abortion and Surgical Abortion. Many people are curious about when and how long after abortion can you have sex. We will be exploring this topic in-depth and uncovering the truth. Before we can answer your questions, it is important to know the types and methods of abortion.
Medical Abortion
Medical abortion is also known as medication abortion. It involves the use of medication to terminate a pregnancy. This is usually only available for 11 weeks after the last period. However, some insurance companies may not cover it after seven weeks.
Misoprostol and mifepristone are the medications used to perform a medication abortion. They can be taken at a clinic or at your home, depending on the state laws and policies. Medication abortion can be as effective as 95% and take approximately 24 hours to complete. Important to understand that medication abortion differs from emergency contraception. This is used to prevent pregnancy, while medication abortion is used for termination.
Surgical Abortion
In-clinic abortion is also called surgical abortion. It involves the removal of the pregnancy tissue from your uterus. Two main types of surgical abortion are available: suction (also known as vacuum aspiration) which can be performed for up to 14 to 16 weeks after your last period. Dilation and evacuation (D&E), which is recommended for pregnancies lasting 16 weeks or more, are both options.
Surgical abortions are generally very successful and can be performed in more than 95% of cases. Only 1% of all abortions in America occur after 21 weeks. Although these abortions are often referred to as "late-term abortions," many healthcare providers don't use this term.
The type of abortion and the recovery period will also affect how long you can have sex after an abortion. The process of having sex after a surgical abortion may be different from that after a medical abortion. The type of abortion you had will affect the process and how it is handled. There are many ways that abortion can feel. Some women experience intense pain, while others describe it as mild discomfort. The abortion will be as painless as possible for medical professionals.
Medical Abortion Procedure
One mifepristone tablet will be required for a medication abortion. However, some states allow telehealth to perform first-trimester abortions. You will be given antibiotics and misoprostol at home a few days or hours later. Your provider will follow up approximately a week later to confirm that the abortion has taken place.
Surgical Abortion Procedure
You will receive the numbing medication in your cervix. Then, your cervix will be dilapidated using rods. A thin tube will then be inserted into the uterus. The suction device will then remove any remaining pregnancy tissue. Although the procedure is quick, it can take up to 10 minutes. However, your appointment may take longer due to preparation and recovery. After the procedure, you will be in a recovery area for approximately an hour until you feel well enough.
D&E Abortion
You will be put to sleep and given medications to open your cervix for a D&E. Your cervix will be numbed with numbing medication. You may also receive dilator sticks a few hours before or after the procedure.
This procedure involves inserting a thin tube through your uterus. Then, you will use surgical instruments and a suction tool to remove the remaining pregnancy tissue. The procedure takes approximately 10 to 20 minutes. However, your appointment may take longer due to preparation and recovery. You may be required to wait for up to an hour in the recovery room before you are able to leave.
Recovery After Abortion
The recovery process after an abortion will vary depending on what type you had and how advanced your pregnancy was.
In the case of medical abortion
You should take a rest day after taking medication to prevent you from getting pregnant. Normal activities can be resumed the next day. However, avoid strenuous activity for several days.
After an abortion, you may experience bleeding or spots for several weeks. Your provider will instruct you to follow these instructions. Normal periods should resume between four and eight weeks after an abortion. This will depend on how you use birth control.
In the case of Surgical Abortion
You can resume your normal activities after a surgical abortion and have sex the next day. There may be some discomfort, such as cramping and bleeding. Pain medication can be used to ease the pain. Follow your provider's instructions regarding post-procedure care. If you have any questions, contact them.
Normal periods should return within four to eight weeks of the procedure. However, this will depend on how you use birth control. If you want to avoid pregnancy following an abortion, it is essential to use reliable contraception. Your healthcare provider should be contacted if you have any questions about your recovery or abortion.
When can you have sex after an abortion?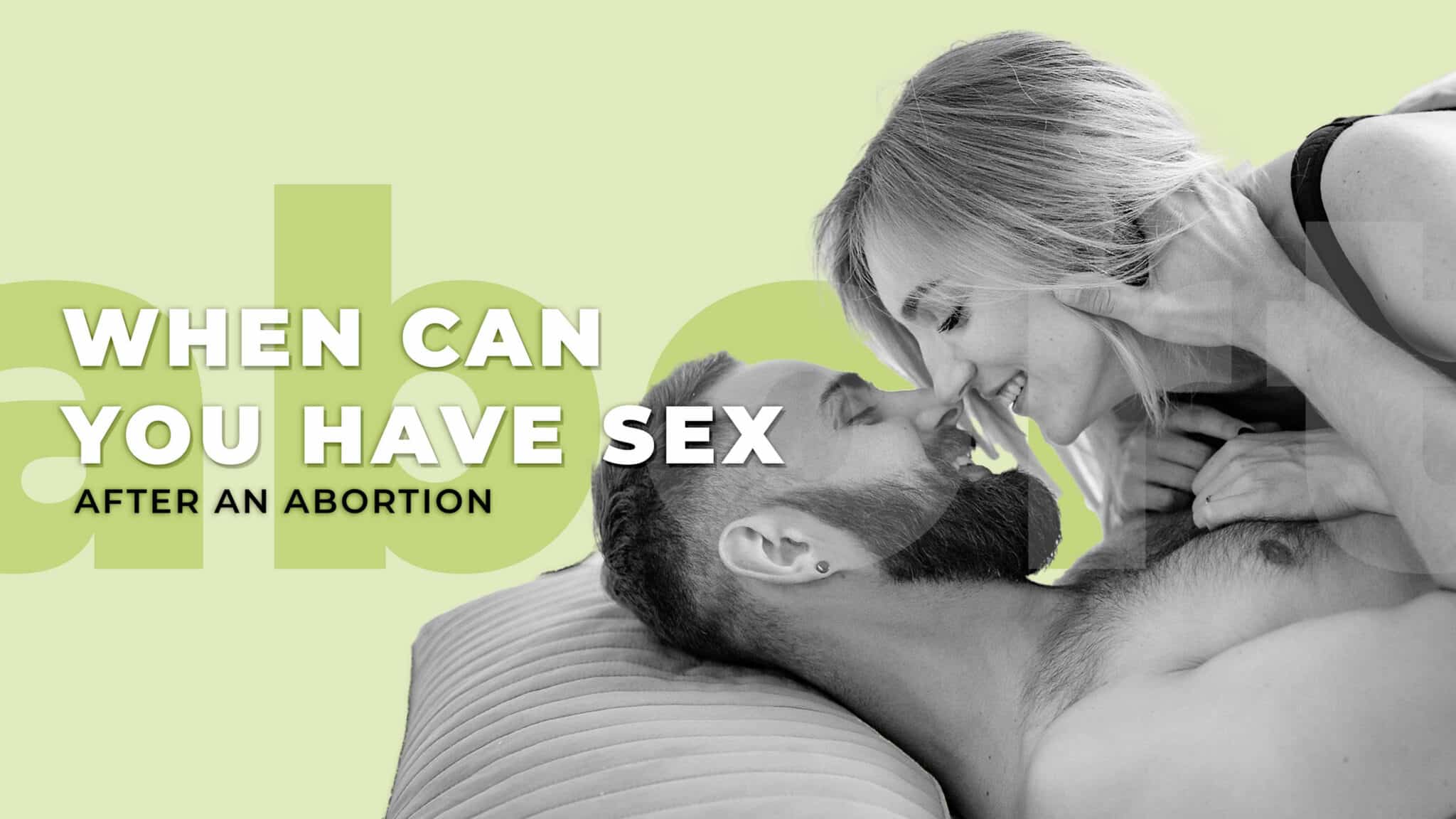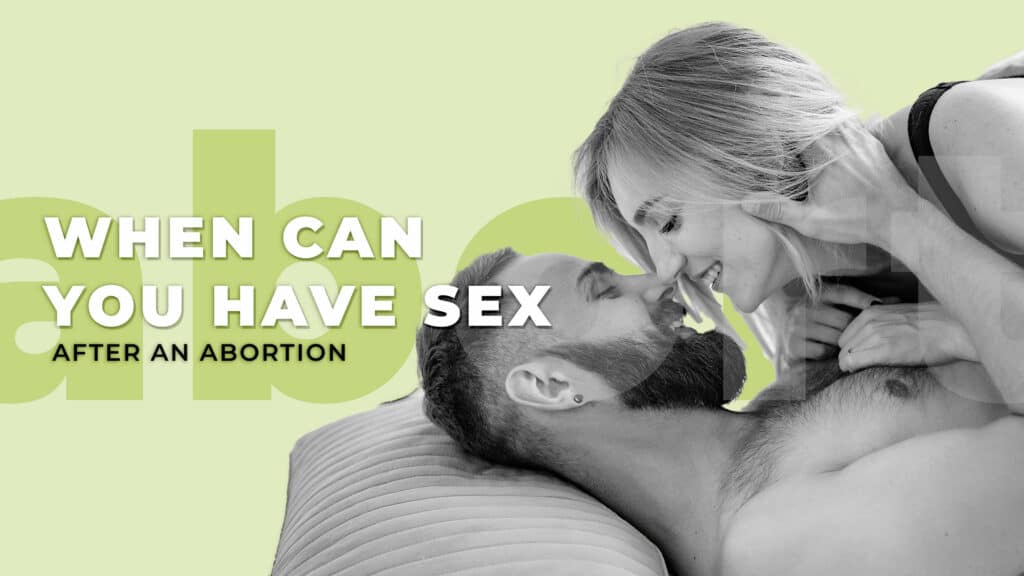 Sex after medication abortion or sex after surgical abortion can depend upon a number of factors. There are some factors that can affect your ability to resume sexual activity. Vaginal bleeding may last up to 4 weeks after an abortion. You might want to wait until it stops before you have sex again.
You may feel sore or uncomfortable. If you are still experiencing pain during sex, it is best to stop immediately and come back in a few days. You should consult your doctor if the discomfort continues after two weeks. You should also communicate with your partner about your feelings regarding sex after an abortion.
What is the best time to get pregnant after an abortion?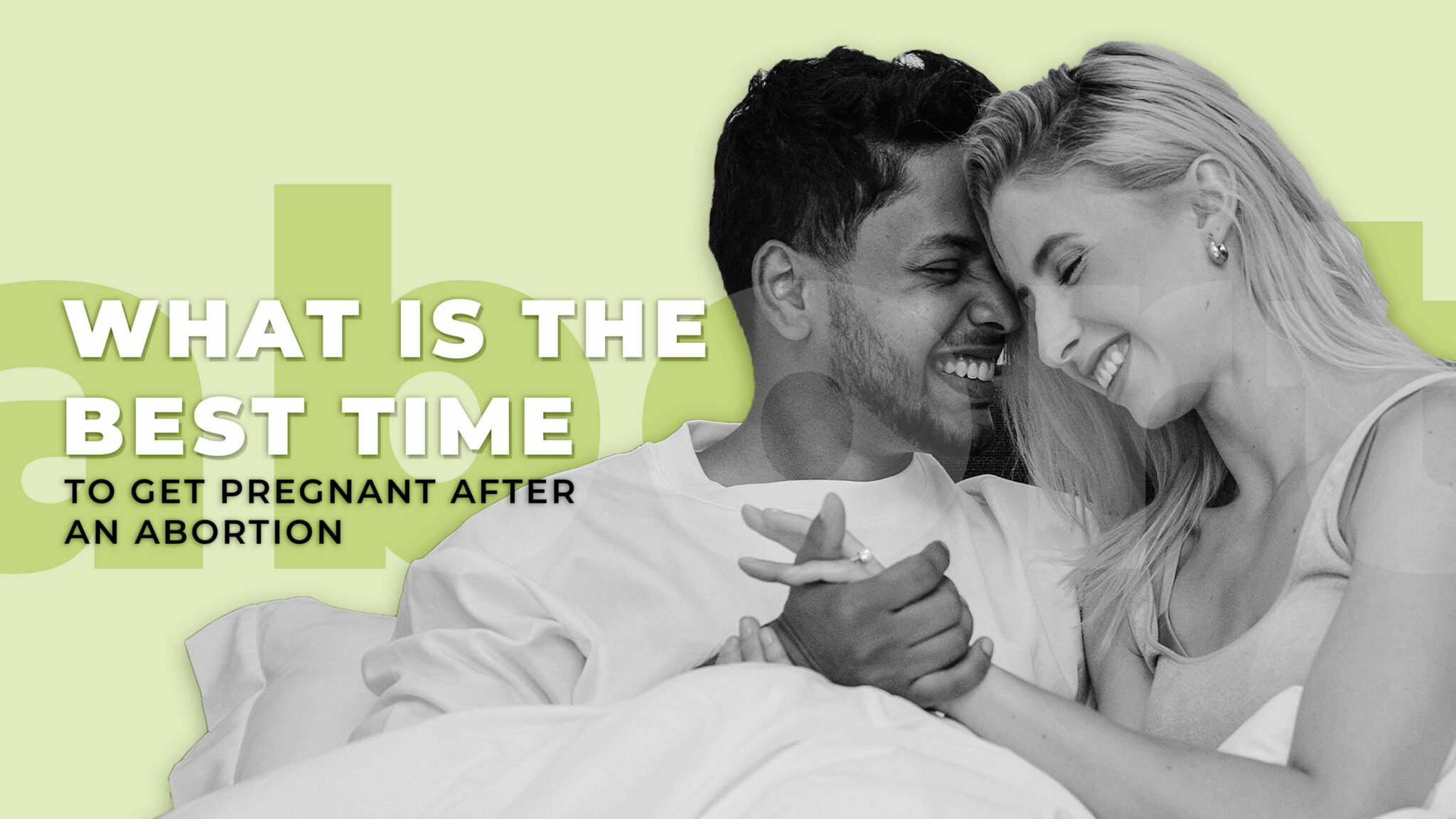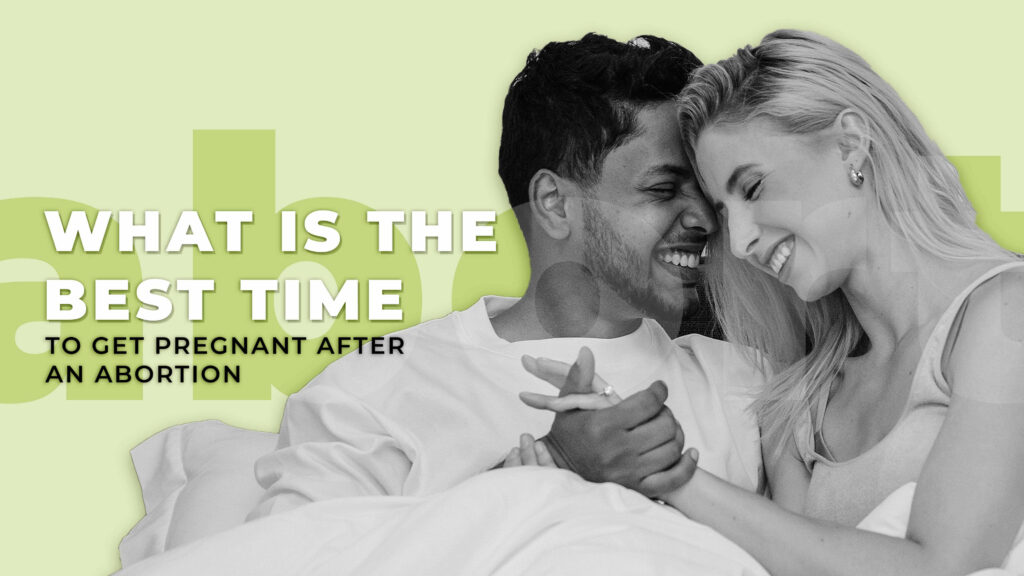 It is possible to get pregnant again almost immediately following an abortion. Therefore, you need to carefully consider your next steps. It can be difficult to get pregnant again if you are trying to. However, abortion usually does not affect fertility. Contraception can be used to stop another pregnancy if you do not want to get pregnant. Contraception can be provided by most clinics on the day you have your abortion. Talk with your healthcare provider about your options.
How Does Sex Feel Like After An Abortion?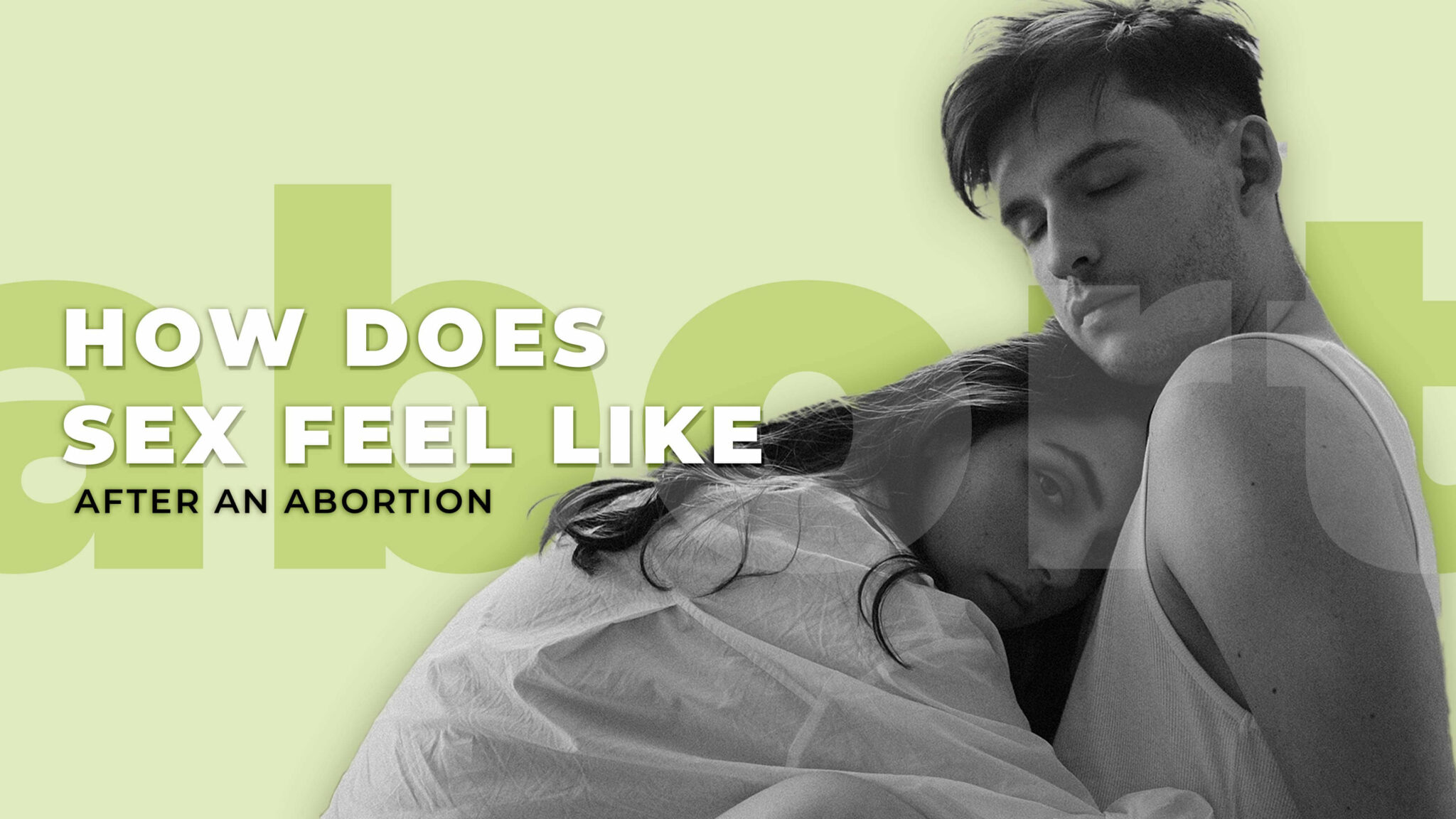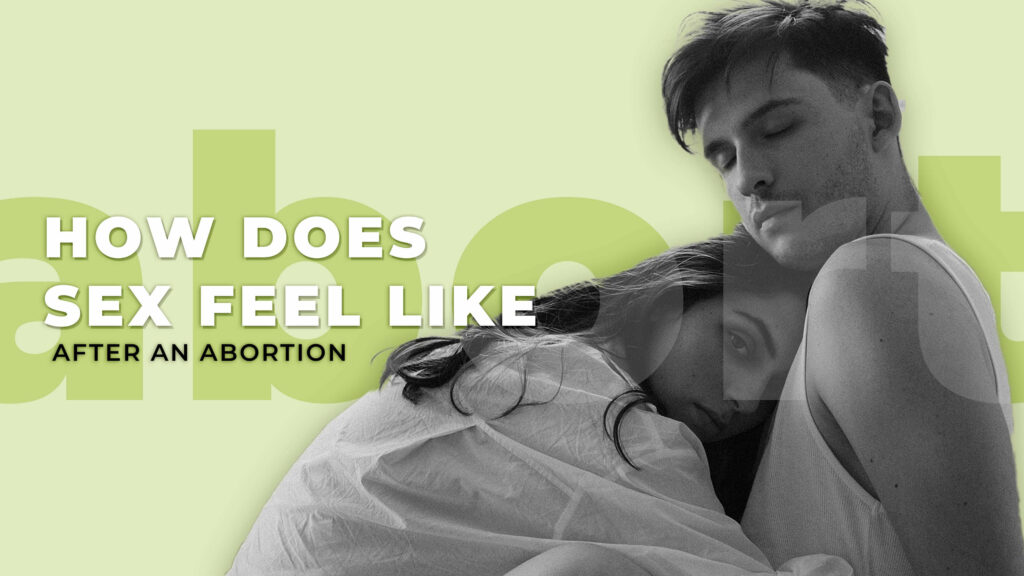 There are many ways to experience sex after an abortion. Some report a change in their sexual drive, while others report normal sexual function. Being in a relationship can lead to sexual satisfaction if you feel satisfied with your partner. Talking to a trusted healthcare provider is a good idea if you feel uncomfortable or unsafe while having sex.
It is possible to experience more bleeding after an abortion. Talk to a doctor if you have heavy bleeding, cramping, or foul-smelling vaginal fluid after sex. You should seek medical attention if you experience pain during sex, fever, and foul-smelling vaginal drainage.
Summary
People who have had an abortion are often curious about what it means to be sex afterward. There are two types: surgical and medical. Medical abortion is when a doctor prescribes medication to terminate a pregnancy. This option is usually only available for up to 11 weeks after the last period.
Surgical abortion is the removal of pregnancy tissue from the uterus. It can be done up to 14 to 16 weeks after the last period. This can be done with suction aspiration or with dilation and evacuation.
When considering having sex after an abortion, it is important to take into account the type of procedure you had as well as the recovery period. If you don't want to become pregnant again after an abortion, it is important to look into contraceptive options. Talk to a doctor about discomfort, bleeding excessively, or pain during sex.
References